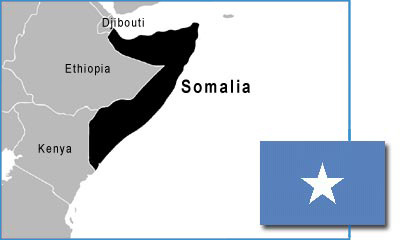 Islamic militants suspected to be from Al Shabaab have kidnapped a Christian mother and threatened to attack her husband because of their faith. Three masked men abducted Shamsa Enow Hussein, 28, outside her home in Bulo Marer, Lower Shebelle Region, on August 5th. Her husband, 31-year-old Mohamed Isse Osman, received a text from her that night urging him to evacuate. "Please leave immediately because of what we believe," she said in the text. "They have abused me sexually, saying I am an infidel."
Mohamed has also received anonymous threatening text messages from the kidnappers, including one that read, "Your wife has told us all about your Christian involvement and soon we shall come for you too." Mohamed and his two daughters, aged 3 and 5, have moved to an undisclosed location. A religious leader in the region claims that Osman has had no contact with his wife since her text on August 5th.
Like most Somali Christians, Shamsa and her husband are secretive about their faith. According to one resident of Bulo Marer, locals are aware of Shamsa's abduction but have no idea why it occurred. "What little we knew about (the) family was that they were not very committed to attending the mosque during Ramadan time," he said. Somalis consider themselves Muslim by birth, and regard Islam as a significant part of their cultural identity. Officials estimate that Somalia is close to 100 percent Muslim. Apostasy, or the leaving of Islam, is punishable by death. For more on persecution in Somalia, go to the Somalia Country Report.
Pray that God will preserve Shamsa's life, bringing her safely back to her family. May they sense His comforting presence throughout the turmoil. Also remember in your prayers other Somali believers who are fearing for their own safety and that of their loved ones. Ask that the Lord will not only provide His protection but also bless them with boldness as they speak the truth in love.