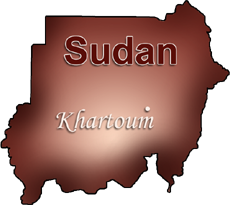 A Christian teenager in Sudan recently escaped from kidnappers who tortured her and pressured her to convert from Christianity to Islam. On June 17, 2010, Hiba Abdelfadil Anglo, then 15 years old, was abducted by a gang of Muslims. She was initially locked in a room and beaten until she was unconscious. For months, the men moved her to various locations in Khartoum, threatening to kill her if she tried to escape and insulting her Christian family members as "infidels." She was also raped by the leader of the group. After a year of captivity, Hiba had given enough of an impression that she had converted to Islam for him to leave her unguarded. She was then able to leave the house and beg a motorist to take her to her home two hours away. She was reunited with her family on July 10. Hiba's mother said that when she first went to a police station to open a case, officers told her she must first leave Christianity for Islam. At last report, Hiba remained deeply traumatized. "I cannot forget this bad incident, and whenever I try to pray, I find it difficult to forget. I ask believers to pray for me for inner healing," she said. She also shared her fear that the Muslim criminals were still trailing her.
Ask God to grant Hiba His healing and strength in the aftermath of this attack. Pray that she and her family members may be drawn together in love and trust. Pray that authorities will bring to justice all who were involved in her abduction and torture.
To learn more about how Sudanese believers suffer for Christ's sake, go to the Sudan Country Report.