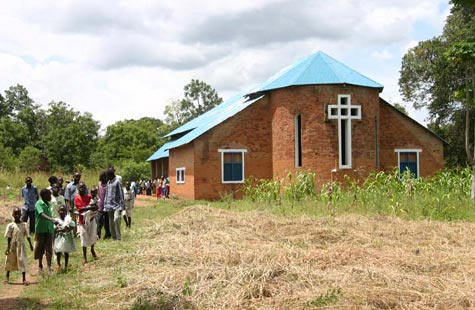 Pray for God's protection on believers in Sudan and South Sudan.
Christians in Sudan are under threat by South Sudanese militias rebelling against the new South Sudan government. South Sudan seceded from Sudan in July 2011 (for more on the secession, click here). Christians in the primarily Islamic Sudan said that abductions are increasing as the government supports militias as part of an effort to rid the country of Christianity. The militias have been forcibly conscribing South Sudanese into rebel militias loyal to Sudan's Islamic government. Christian sources say hundreds of young men have been forcibly conscripted, while older men are either killed or ransomed.
Two priests who were abducted at gunpoint last month in Rabak, Sudan, have been released. The assailants, South Sudanese militants loyal to Sudan, accused the Rev. Joseph Makwey and the Rev. Sylvester Mogga of ties to South Sudan's military. The kidnappers demanded 500,000 Sudanese pounds for their release (approximately $186,000 CAD), but press reports said no ransom was paid. The kidnappers tortured the two priests, who are now receiving medical treatment.
Please pray that Joseph and Sylvester will fully recover from their injuries and that the Lord will flood their hearts with forgiveness and peace. Please pray that God will command His angels to guard our brothers and sisters who have been abducted or fear abduction (Psalm 91:11).
For more information on persecution in Sudan, visit the Sudan Country Report.