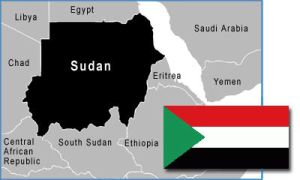 Fourteen members and leaders of the Khartoum Bahri Evangelical Church were detained on July 7th for peacefully demonstrating against the illegal seizure of the church's training school. The property had been sold by a government-appointed "committee" not recognized by the church; a transaction of sale that was even ruled illegal by the Administrative Court.
Police initially arrested 11 people who were released after intervention from the church's lawyer. However, when they returned to the church compound and continued with their objection regarding the illegal takeover, the police returned -- this time detaining 17 people in total. Three of the detained, after proving to be members of the government-appointed "committee," were released shortly afterwards. And although the prosecutor ordered the release (pending trial) of the remaining 14 detainees, the police refused to comply.
On July 10th, all 14 of the detained church members were charged before the Bahri Criminal Court. The court sentenced 13 of them to a fine of 300 Sudanese pounds (approximately $65 Canadian) for obstructing police, and the other member to a fine of 500 Sudanese pounds (about $107) for obstructing police and disturbing the peace. They were released after paying the required fines.
However, five of these Christians were also released pending trial, as they will be charged for a breach of signed commitment. During the first round of arrests on July 7th, they signed a statement stating they would not "disturb the peace" again. They were then re-arrested in the second round of arrests and accused of violating the conditions of their earlier release. No date has been set for their trial. To learn more about the challenges believers face in Sudan, review our country report.
Please join us in praying for these Christians in Sudan who have been charged for protesting against the illegal sale of the church premises. May they handle this difficult situation wisely and in a manner that is pleasing to the Lord. Pray that the five church members involved in the upcoming trial will place their trust wholeheartedly in God, relying on His promise to work all things together for good to those who love Him... including this seemingly unjust takeover of property. May He encourage this congregation of believers through His infallible Word, granting them strength in the process and favour with the judicial leaders of the court. Ask the Lord to use this case as a strong witness for the Gospel in Sudan and beyond.