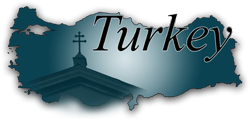 The Turkish government made an historic U-turn in state policy recently, issuing an official decree inviting Turkey's Christian and Jewish communities to reclaim their long-confiscated religious properties. The decree comes 75 years after the Turkish government seized hundreds of lands and buildings owned by its Greek, Armenian, Syriac and Jewish communities. Turkish Prime Minister Recep Tayyip Erdogan announced the surprise decision on August 28 in Istanbul, addressing a large gathering of Istanbul's non-Muslim religious leaders who represent 161 minority foundations.
The landmark decree is a significant step toward eliminating decades of unfair practices imposed by the Turkish state against its non-Muslim citizens. Their former holdings include schools, churches, cemeteries, stores, hospitals, orphanages, houses, apartment buildings and factories that were seized by the Turkish state and re-registered as public or foundation properties. A number were later sold to third parties. The new decree states that owners of properties sold by the state to third parties will be reimbursed at market value. The return of these extensive properties to their rightful owners has been a key demand of the European Union, to which Turkey is applying for full membership.
Thank the Lord for this development. Pray the transition will go smoothly and there will be no resistance or negative reaction in response. Pray this will provide great encouragement to Christians in Turkey. Pray that believers in Turkey will be a light for Christ in all their thoughts, words and deeds.
To learn more about the struggles Christians face in Turkey, please visit the Turkey Country Report.