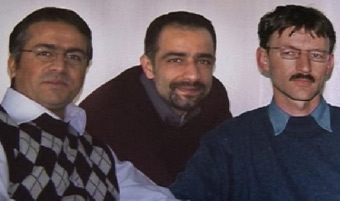 On April 18th, 2007, three Christian workers at a publishing house in Malatya, Turkey, were tortured and murdered (see this report). Ultimately five men were convicted and given three consecutive life sentences. Although an appeal was heard on January 23rd, the sentences were upheld.
The Association of Protestant Churches in Turkey had also filed an appeal requesting further investigation, believing there was a wider network involved in the crime. The courts have denied the request, including upholding an acquittal of two military officers accused of participating. Unless taken to the Constitutional Court, these decisions are final.
While it's a relief for many that the case is finally over after almost 12 years, questions still remain about suspected involvement of other organizations and perhaps political ties. To view a previous video report on the attack, click here.
May those who continue to be affected by this case find needed comfort and peace, especially the loved ones and friends of the three slain Christian men. In addition, please pray for all the followers of Christ represented throughout Turkey, asking the Lord to grant them strength when facing opposition for their faith and courage to boldly stand for Him.