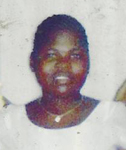 Eva Abdullah
A teenager in Tanzania sentenced to two years in prison for desecrating the Qur'an is being watched over by two Christian prison guards. A VOM contact who visited 17-year-old Eva Abdullah in October said he was greeted by two Christian female guards who are caring for Eva. They both promised to help keep her safe.
Eva converted to Christianity from Islam three years ago. Her parents disowned her, and when a group of radicals in her hometown of Bagamoyo couldn't convince her to renounce her faith, they falsely accused her of urinating on the Qur'an (for more information, please click here). Several compassionate attorneys have taken up her case and are deferring payment.
Praise God for sending His people to care for one of His own while in prison. Please pray for the wellbeing of Eva and her caretakers. Pray for wisdom as her legal counsel moves forward in fighting for her freedom. Pray that Eva will be a light for Jesus through this situation.