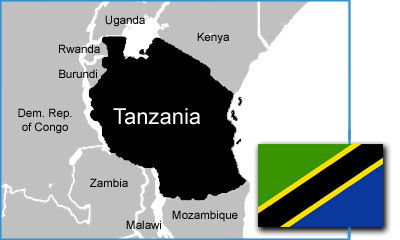 The pastor of an Assemblies of God church, located in the town of Buseresere (Geita Region), was savagely killed on the morning of February 11th during an attack made by a gang of youths believed to be Muslim extremists. Local police commander Denis Stephano announced that tensions had been brewing for some time between the Christian and Muslim residents within the community over whether or not the Christians were allowed to operate butcheries in town. According to All Africa News, the Muslim leaders demanded the immediate closure of the butcheries owned by Christians.
It was while making a morning delivery to the Tanzania Assemblies of God Church that those working for the butchery were suddenly attacked by the gang. In response, Pastor Mathayo Kachili quickly rushed to intervene at the scene where he himself was attacked and then beheaded. The deceased church leader leaves behind a grief-stricken wife and several heartbroken children. In addition, someone described as "one of the attackers" by originating news sources later died in the Intensive Care Unit of a nearby hospital due to serious injuries.
Pray for all the members of this shattered community who need God's love and peace in their midst. May many miracles take place as a result: the salvation of lost souls, greatly needed healing and relational harmony between residents. Remember to uphold the family and congregation of Pastor Kachili who need the Lord's comfort in their grief. May He grant them the strength and ability to exemplify the character of Christ through their consistent love and prayers for those who persecute them (Matthew 5:43-48). Also pray for the family of the individual who died in hospital from injuries.