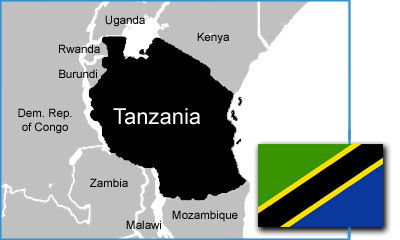 On February 17th, Father Evarist Mushi was killed by gunmen outside the entrance of his church, which is located in the country's capital of Zanzibar. This shooting marks the second such attack that has taken place in recent months against Christian leaders on the Muslim-majority island.
President Jakaya Kikwete, who was shocked and saddened by the loss this most recent attack has caused, issued the following statement: "This is a deplorable incident that must be condemned.... All those responsible must be brought to justice." Three people were later arrested in connection with the murder.
The previous shooting incident occurred on Christmas Day when gunmen seriously wounded another Catholic priest as he returned home from church. While there have been tensions between the Muslims and Christians in Zanzibar, authorities are investigating further into the attacks to find out whether or not they are related. In this community, Christianity represents a minority (only about three percent) of the almost entirely Muslim population.
Pray for God's peace and justice on behalf of all who are part of the Zanzibar community, bringing an end to the violence and conflict that has plagued them. May the Lord not only bring physical healing to the surviving victim of the shooting, but also emotional and spiritual healing to those greatly affected by the attacks. Remember to uphold our fellow believers as they try to follow the ways of Christ in the midst of trying circumstances. To truly represent Him, they will need His ongoing strength, wisdom, protection and love.