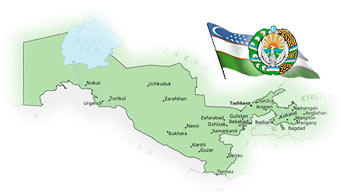 A Christian man named Makset Djabbarbergenov (27) is the subject of a nationwide manhunt by authorities because of his religious activity in Uzbekistan, according to an October 12 report from Forum 18. According to a local police officer, Djabbarbergenov is being hunted because he held Christian meetings in his home without having an official religious community. Authorities issued a wanted poster for Djabbarbergenov more than seven weeks ago, after police raided his home in Nukus, confiscating Christian books, videos, CDs and his passport. The poster accuses Djabbarbergenov of an offence under Article 229-2 of the Criminal Code, which punishes "violation of the procedure for teaching religion" and carries a maximum term of three years' imprisonment. There have been no reports of his whereabouts since he went into hiding on October 4 in order to evade arrest. Djabbarbergenov has long faced harassment for his Christian work and he was among a group of Christians who faced administrative charges after a raid on a private home in Nukus in January.
Pray that Makset will find refuge beneath the wings of God during this time (Psalm 57:1). Pray that Christians in Uzbekistan will be free to worship without government control.
For more information on the persecution facing Christians in Uzbekistan, click here. Be sure to view a new video report entitled "Uzbekistan: Why Are Evangelicals Being Persecuted?" released this week on www.vomcanada.com.