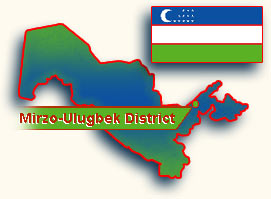 Ten Protestants were recently jailed for between three and five days, and three were fined 80 times the minimum monthly wage following a brutal raid on July 28 in Tashkent's Mirzo-Ulugbek District. Twenty-three people, including small children, were detained and two personal Bibles, four songbooks and one textbook of violin lessons were confiscated. They then began pushing the believers forcefully into cars outside. Some of the believers were kicked and hit while they were dragged out of the house. Elsewhere a court has ordered that officially permitted Christian books and leaflets found in a raid should be confiscated and destroyed, violating Uzbek legal procedure. (Source: Forum 18)
Please pray that Christians in Uzbekistan will continue to be faithful in spite of the opposition. Pray especially for wisdom for church leaders when dealing with the authorities. Pray for those who have suffered for their faith in Uzbekistan. Pray the Lord will continue to spread the Gospel in this nation.
To learn more about persecution in Uzbekistan, go to the Uzbekistan Country Report.