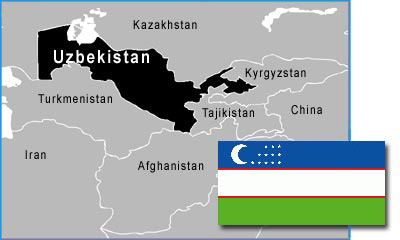 A Baptist believer in Uzbekistan, who was charged with illegally teaching religion, faces up to three years in prison.
Yelena Kim's home church was raided by about a dozen police and government officials in April during a Sunday service. Officers drew up a record of an offence against Yelena even though she was not present when the raid occurred. She has been accused of violating the procedure for teaching religious doctrine, a charge which carries a maximum three year prison term. Officials also drew up records against her husband, Eduard Kim, and church member Losif Skaev. The Kims had received fines in previous cases against them for similar allegations.
Officers returned to the church in June with a search warrant and ordered church members to leave while they searched the premises, seizing printed materials, music, disks, a photocopier and Bibles. Church members, meanwhile, gathered outside to pray and sing. Officers also threatened to bring charges against the worshippers and filmed them. Losif's home was also searched and 150 Bibles were confiscated along with some of his personal property and his passport.
Please pray that Yelena will be acquitted and that the persecution of this house church will cease. Pray that the property that was seized will be returned and that the Bibles will be put into the hands of those hungry for God's Word. Pray that this church's passion for Christ will be the light that draws others to Jesus (Matthew 5:14-16).
To learn more about the suffering Church in Uzbekistan, please visit the Uzbekistan Country Report.