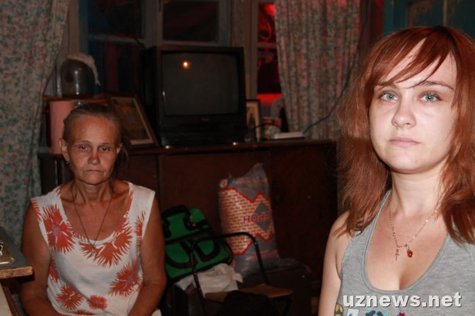 Valentina Pleshakova and her daughter, Natalya
Photo: Uznews.net

Authorities continue to raid homes, confiscate religious literature and interrupt Christian worship in Uzbekistan, punishing alleged offenders with fines of up to 50 times the minimum wage.
In one case, court bailiffs confiscated basic household goods owned by Artur and Irina Alpayev to compensate for an unpaid fine they received for "illegally" keeping Christian books in their home. A refrigerator, piano, washing machine and dining table were taken from the Baptist couple who require these items to care for their five children.
Police also raided the home of Valentina Pleshakova and her disabled daughter, Natalya, seizing and destroying their religious literature and beating Natalya. Police then pressured Natalya to convert to Islam. The women were freed the following morning. Although they were each heavily fined, the fine was converted into an "official warning" after the intervention of the head of the Russian Orthodox Church in Uzbekistan.
Please pray that these anti-Christian acts of hostility will be thwarted. Pray that the Alpayev family's belongings will be returned. Pray that Valentina and Natalya will remain steadfast in their faith, acting as an example to believers and non-believers alike. Pray that God will grow His Church in Uzbekistan.
To learn more about the trials believers face in Uzbekistan, go to the Uzbekistan Country Report.