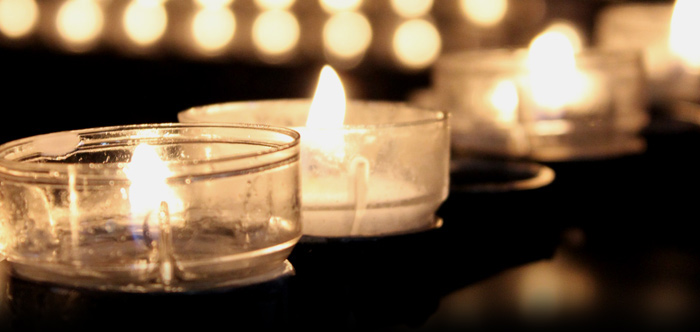 The Voice of the Martyrs Canada and the P.E.I. team invite you to a...
CANDLELIGHT VIGIL
Held in honour of persecuted Christians around the world.
All who are concerned about persecution of Christians are encouraged to attend this Candlelight Vigil.
Charlottetown, PEI
OCTOBER 11, 2018 | 7:00 p.m.
ATTENDANCE IS FREE
REGISTRATION IS APPRECIATED

Click here to register
or call 1.888.298.6423
Keynote Speaker: Greg Musselman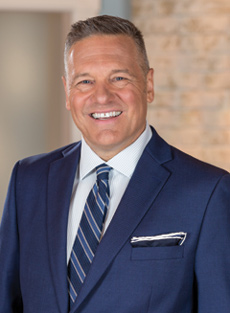 Greg began full-time ministry with The Voice of the Martyrs Canada in 2003. He has met with Christians all over the world from some of the most restricted and hostile nations and has heard their stories firsthand. Greg has travelled to countries like Nigeria, Iraq, Bangladesh, India, Pakistan, Eritrea, Sudan and many others. in his travels he has listened, supported and prayed with the persecuted and brought their voices to Canada through video and VOMC publications.

Greg's ability to pull listeners into the message of the persecuted church and display not only their plight but their message of hope, creates a unique environment of learning, sharing, passtion, pain and grace. His book Closer to the Fire is a must-read, as it brings to life the testimonies of persecuted Christians and is also used as a discipleship resource for theology of persecution in Canada and around the world.

Greg is working as VOMC's Minister at Large. He is also the co-host at 100 Huntley Street, a Christian daily televition talk show which is broadcast nationally.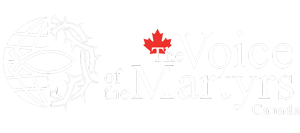 Voice of the Martyrs Canada is an established 47-year Canadian Registered Charitable Organization that provides spiritual and practical relief and support to Christians throughout the world who are being persecuted for their choice and expression of religious faith.