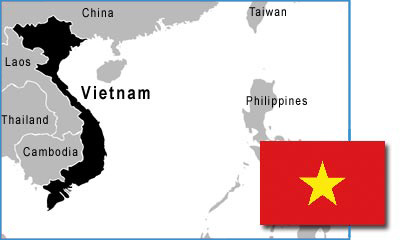 Vietnamese officials in Muong Cha district, Dien Bien Province, destroyed two new church buildings belonging to ethnic minority Hmong Christians and threatened to tear down a third.
The Ho He Church, erected in April by the unregistered Vietnam Good News Mission, was demolished on June 17. The Phan Ho Church of the registered Evangelical Church of Vietnam (North) was destroyed days earlier on June 13. The church building threatened with demolition, The Cong Church, also belongs to the Vietnam Good News Mission.
The Hmong Christian movement in Vietnam's Northwest Mountainous Region has grown from virtually nothing to some 400,000 believers in the last two decades. The Hmong Christians remain under heavy government suspicion and are regularly objects of harassment and sometimes outright persecution.
According to a trusted source, these incidents demonstrate the dysfunction of the government's church registration regime. More than half of Vietnam's Protestants remain unregistered. Hundreds of these congregations have tried to apply for registration, only to have officials simply refuse to accept the applications. Others are told they cannot register because they are not legal or because there are no Christians where they live.
Pray the Lord will encourage the faith of these believers, particularly the church leaders. Pray that in spite of these setbacks and the opposition they face, God will fill the believers' hearts with peace beyond comprehension as they bring their needs to Him with thanksgiving (Philippians 4:6-7). Pray that God will soften the hearts of those opposing Hmong Christians in Vietnam.
Visit the Vietnam Country Report to learn more about the opposition our brothers and sisters face in Vietnam.