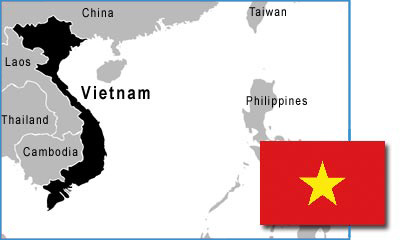 Threatened by an increasing number of independent churches and religious communities, including the rapidly growing house church movement, Vietnam's new government policy continues to control, restrict and penalize religious groups and their organized activities. Under Communist rule, Christians and their church leaders in Vietnam suffer harassment, arrest and imprisonment, all under ambiguous charges of threats to national security, public order, unity and national tradition.
Although January 1st ushered the unveiling of a new government policy (ND-92 is a revision of the former, less-detailed ND-22), this latest one is more restrictive, providing the government with additional legal tools for control and repression. By impeding the day-to-day functioning of church groups with even tighter reporting, registration and permission restrictions, there is the increased risk of diminishing the rapidly growing size and number of churches within its borders. Yet, despite the government's latest and deliberate effort to suppress the spread of the Gospel, it has been proven historically that the growth of the Vietnamese church during times of persecution actually heightened. More information and past reports are available for review at the Vietnam Country Report.
Pray that the faith of these Vietnamese believers will become more fervent despite the government's attempts to implement further restrictions and repression, bringing forth greater blessings to the church as a whole. In fact, may this time of persecution serve to be instrumental in the expansion of the Lord's everlasting kingdom. In addition, may Vietnam's governing officials, and those of legislating bodies throughout the world, recognize that with political leadership and power comes great responsibility and accountability to our Almighty God.