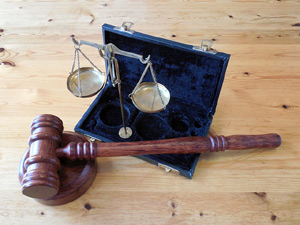 Vietnam's Law on Belief and Religion, which came into force on January 1st, has alarmed Christians because it insists religious groups must be registered and approved by the government. They also believe that the law's vague wording could be exploited to limit church activities.
Despite some improvement in religious freedoms during recent years, some Christians continue to face intense pressure, especially those who speak out against corruption and human rights abuses. Christian lawyer Nguyen Van Dai and Pastor Nguyen Trung Ton are both still in custody since their arrests in December 2015 and July 2017, respectively, because they have called for greater religious freedom. They have also been barred from meeting with their lawyers.
Last month, Christian activist Maria Tran Thi Nga, a mother of two young children from Ha Nam province, was found guilty of "propaganda against the state" and sentenced to nine years in prison and five years under house arrest. Her harsh sentence, and the irregularities relating to her trial, have prompted an international outcry. Christian bloggers have also been recently targeted. A court in Nghe An province upheld a five-year prison sentence against Nguyen Van Oai for his pro-democracy campaigns.
Please intercede for these sentenced Christians who are experiencing such tremendous hardships for expressing their concerns over the country's human rights and religious freedom issues. While waiting upon God's divine intervention, direction and deliverance, may these believers sense His abiding presence and 'peace that surpasses all understanding.' Pray that the Lord will also speak into the hearts of all those involved in the persecution of Vietnam's Christians -- the lawmakers, as well as judicial and governmental leaders -- revealing His tremendous love for them and great plan of salvation. May nothing impede the Gospel message from going forth and ministering into people's lives.