A source close to the situation in Dubai has informed The Voice of the Martyrs that some of the details reported by us and numerous other news sources this week on the arrest of two Americans in Dubai were inaccurate. Apparently one of their pastors got some of his information mixed up and this was, unfortunately released to the public. The Voice of the Martyrs regrets any confusion that this may have caused. Please find below the corrected story.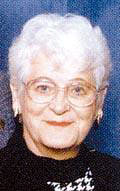 Vivian Gilmer
Two Southern Baptist ladies are being held under house arrest in Dubai after being arrested for illegally distributing Bibles and other Christian literature. 72-year-old Vivian Gilmer of Myrtle Beach, South Carolina and Marie Bush, 55, from Waxahachie, Texas were detained in Dubai on February 19. The ladies were imprisoned, but later placed under house arrest. On February 26, they met with a public prosecutor for him to decide whether charges would be pressed against them. He decided not to press charges against them but to have them deported. The file is now with the State Attorney for him to sign the decision and then they will be deported.
Gilmer and Bush were traveling with the Tommy Cox Evangelistic Association, an Arkansas-based mission organization, when the incident occurred. The Association's lawyers are working to negotiate their release to the United States, hopefully within the week. They are staying with a local pastor until a ruling is made. The eleven other missionaries they were with have already left the country at the advice of the US Consul.
Christians are permitted to practice their faith in their own homes and churches in Dubai but evangelism is illegal. Islam is the official religion of the country. Please pray that these two ladies will be allowed to return home shortly. Pray for their safety, as well as the safety of the Christians.