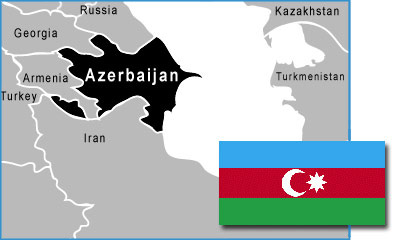 Many churches in Azerbaijan are facing further challenges due to the government's tough new regulations and, as a result, denial of official registration. To make matters worse, Christians who refuse to give or take bribes struggle to survive in a country where corruption is endemic; a struggle that's further compounded by discrimination while seeking employment.
The law was initially amended in 2009 to require religious organizations to re-register with the authorities. (According to human rights lawyer, "Asad," the authorities have since increased the fines significantly.) In practice, applications for registration are often refused. This means churches that had previously been granted registration are now considered illegal.
Pastor "Izzat" served 18 months behind bars after complaints by Muslim leaders. When 30 police officers and other officials turned up at his house, he was warned that it was illegal to spread the teachings of Jesus in Azerbaijan, even though freedom of religion is guaranteed under the constitution. Another church leader, Pastor Hamid, describes a police raid on his unregistered church: "They confiscated all our literature and our Bibles.... They sentenced me to a year's imprisonment. It's very hard to be in prison in Azerbaijan." To review previous reports, check the Azerbaijan Country Report.
Despite the increasing pressures faced by Christians in this former Soviet republic, the church is steadily growing. In 1990, it was estimated that there were only about 40 Azerbaijani evangelical Christians in the world, with very few within the country itself. Today, there are approximately 10,000 evangelicals in Azerbaijan.
"Please pray for us -- pray for freedom -- that believers can come together without being afraid of the government, the police, security services or extremists," requests one dedicated follower of Jesus. "Pray that Christians will be able to find work, as many are jobless, and pray too that there will be those who can represent and defend the rights of believers in Azerbaijan."