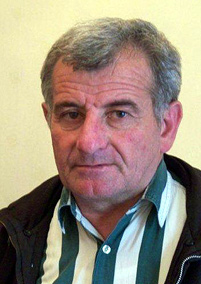 Pastor Hamid Shabanov has known suffering for more than two decades, as he seeks to lead his church in Aliabad, Azerbaijan. He has been arrested on multiple occasions. For a 2013 report on the fines facing him, see this report. In December 2016, he was fined again for hosting religious meetings without permission. This opposition comes despite the fact that the church has been seeking legal registration since 1994.
Believing that the raid and subsequent fines are illegal, Pastor Hamid appealed his case all the way to the country's Constitutional Court. Unfortunately, on May 6th, his final appeal was rejected and the Supreme Court has refused to hear the case. He is now consulting with other church leaders about any further action that can be taken.
In another case, a husband and wife are each facing fines of more than three months' the average wage for having religious literature and hosting a New Year's Eve children's meeting without permission. Problems began when one of the children took Christian booklets to school and offered them to classmates. The head teacher called the police. Safqan and Gulnar Mammadov were convicted in April but then appealed the fine. On June 4th, however, the Shirvan Appeal Court rejected their appeal. According to one source, the court hearing lasted only ten minutes. The only possible appeal at this stage would be a letter to the country's president.
Three other Christians from the northern town of Sheki faced similar fines for holding a home Bible study in December 2018. In this case, however, these believers decided to pay the fines and not file an appeal.
Remember these Christians, and others facing persecution for their faith. Pray for wisdom on behalf of those being brought before the courts, that they will have the right words to say (Luke 12:11-12). May the Gospel spread throughout Azerbaijan, compelling even those who stand in opposition to recognize the futility of their ways and succumb to the workings of God's Holy Spirit in their lives by acknowledging Jesus as their Saviour and Lord.