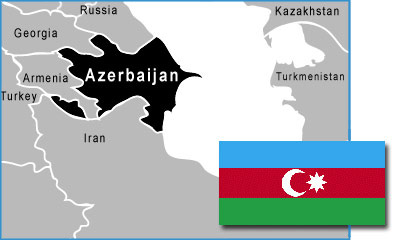 It has been brought to our attention by credible ministry partners that a Christian worker, who was imprisoned last May in the neighbouring country of Georgia, is now greatly in need of prayer. They strongly believe that "Shimon" (not his real name due to security reasons) is facing false charges for possession of drugs. A trusted correspondent of Release International reports that "his health is very bad and he needs urgent help -- medically, spiritually and materially."
Shimon, an ardent Christian evangelist, insists that the charges are false and that he has been framed by those angered over the fact that he was witnessing to Muslims. If found guilty of the alleged drug charges, the accused worker could be sentenced for up to 14 years in prison.
Despite the increasing pressures faced by Christians in this former Soviet republic, the church is steadily growing. In 1990, it was estimated that there were only about 40 Azerbaijani evangelical Christians in the world, with very few within the country itself. Today, there are approximately 10,000 evangelicals throughout Azerbaijan. Other reports on this country may be reviewed here.
Please join us in upholding "Shimon" who is suffering immensely for His faith in our Lord Jesus Christ. May the God of all peace bring great comfort and ministry to this incarcerated Christian leader, heightening his awareness of the abiding presence of the Holy Spirit who is there to provide him needed strength and encouragement during this time of trial. Pray that the health challenges Shimon is experiencing will be used as a powerful demonstration of the Lord's healing touch so that others in need of hope and salvation may come to know of His goodness in their lives too. Intercede for justice to be worked out on Shimon's behalf -- not only bringing about a favourable outcome in his case, but also greater opportunities to declare the "glory of God" and His wondrous works!