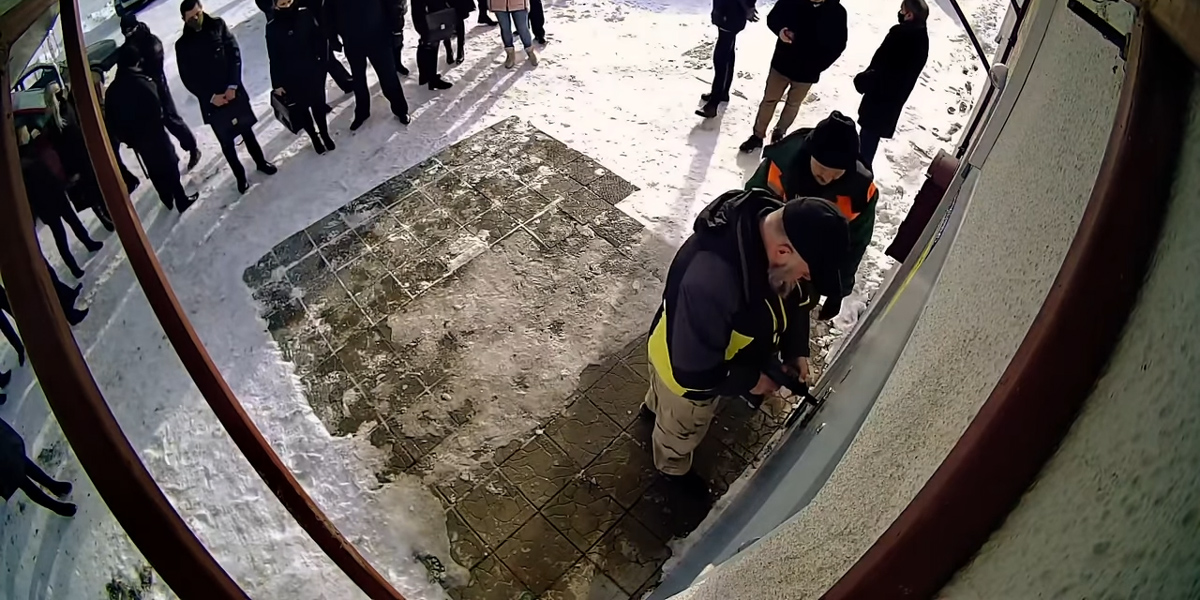 In 2002, the New Life Church purchased a cowshed on the outskirts of Minsk, Belarus, for use as a church building. All government agencies approved the change of use, except for officials of the religious affairs department who repeatedly blocked the process. Harassment from this department has continued for several years.
The church, which consists of about 1,000 congregants, was denied re-registration in 2005. Officials claimed that the unapproved building was one of the reasons. Shortly after, the city attempted to confiscate the building, but the church members resisted. Numerous court battles took place over the next few years, eventually leading to a decision in 2009 mandating the church to vacate the premises (read more).
Authorities continued to oppose the church, with attempts to evict the congregants in 2013 and 2017. The conflict finally culminated on February 17th, 2021, when 30 bailiffs and other officials cut locks off the building and forcefully entered, interrupting a prayer meeting in session. Everyone attending the meeting was ordered to leave or risk arrest. The church members have since been allowed to retrieve some of their equipment and other property.
The pastor plans to discuss the use of an alternative building with the city council but is mindful that finding a suitable location large enough to accommodate the congregation will be a challenge. Additional reports on the persecution of Christians in Belarus, including several outlining the difficulties encountered by members of New Life Church, are available at our country report.
Prayerfully uphold those representing New Life Church as they negotiate with Minsk's governing authorities regarding a future location, asking God to grant them wisdom, guidance and favour. May these persevering Christians not only be abundantly blessed with a suitable new church facility, but also greater opportunities for expanded evangelistic outreach. Also pray for the ongoing work of the Holy Spirit in the hearts of the opposing officials, so they too will surrender to God's good purposes for their lives and for the community as a whole.