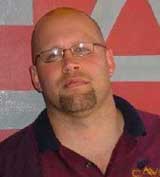 In late November, the Alberta Human Rights Commission (AHRC) ruled that Pastor Stephen Boissoin and the Concerned Christian Coalition (CCC) violated Alberta's human rights law by publishing a letter in a local newspaper that was "likely to expose homosexuals to hatred or contempt because of their sexual preference" (click here for more information). On May 30, in the penalty phase of the proceedings, the AHRC ruled that Boissoin and CCC must pay damages equivalent to $7,000 as a result of the tribunal's decision to side with the complainant, homosexual activist Darren Lund (to view the full ruling, click here).
The ruling also ordered Boissoin and CCC to cease publishing "disparaging remarks" about homosexuals in the future in newspapers, by email, on the radio, in public speeches, or on the internet. Furthermore, Boissoin was ordered to publicly apologize to Lund in a local newspaper statement.
Boissoin has publicly stated that he "will never offer an apology" and plans to appeal the ruling. If you are interested in knowing how you can support him at this time, visit http://www.stephenboissoin.com/.
In response to the ruling, Chief Executive Officer of The Voice of the Martyrs, Glenn Penner, said, "Is it the same to make disparaging remarks about homosexuals and homosexuality? I suspect this ruling would combine the two. Hence, Mr. Boissoin is effectively muzzled for the rest of his life from ever expressing his biblically-based views on homosexuality. In what is reminiscent of Soviet show trials, he is also being forced to publicly apologize for a crime he claims never to have committed. How far has freedom fallen in this country?"