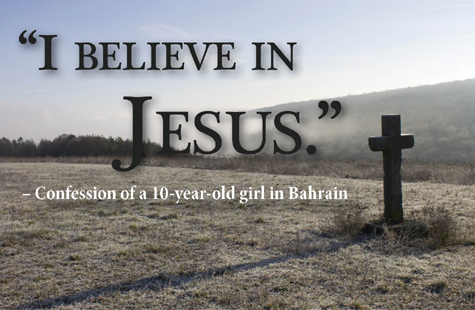 A 10-year-old girl was badly beaten recently by her mother and uncle after she told them she believed in Jesus.
The girl's father has been a believer for several years and is open with his family about his faith. During a recent conversation with her mother and uncle, the girl was asked what she believed. This was her reply: "I believe what my dad believes. I believe in Jesus."
The child's mother and uncle immediately began to beat her, leaving her badly bruised. Despite the beating, the girl and her father remain committed to following Christ.
Ask God to grant physical and emotional healing to this young girl as she recovers from the ordeal. May her faith grow stronger each day, despite the pressure she will surely continue to face. Thank the Lord that her father is also a believer, and pray that he will be a source of comfort and strength for his daughter as she follows Jesus. Finally, pray for the girl's mother and uncle, that they may also come to accept Christ as their Saviour and Lord.