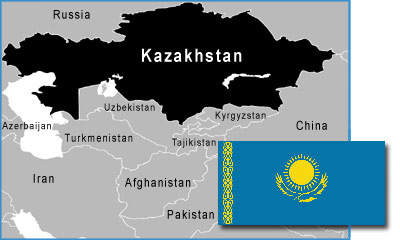 Two churches were raided in Kazakhstan earlier this month following unsubstantiated allegations that a congregant was drugged during communion. A source at the police department reportedly said, "Members of the religious association ... were given hallucinogens to drink."
Property and literature were confiscated from both churches, pastors were questioned, and one church's bank account was frozen. Officials even requested blood tests from believers at one church. Grace Church in Kazakhstan's capital Astana and New Life Church in Oral in West Kazakhstan Region were implicated in the case, which was launched more than 15 months ago after the alleged victim's mother made accusations her daughter was harmed. Church members at Grace Church denied any harm to member Lazzat Almenova. Lazzat said her sisters forced her into a psychiatric hospital for three months in 2011, while they sold some property that was owned jointly. Church members say Lazzat twice visited the Church after the raid, and that it is unclear why New Life Church, which is over 1,000 kilometres away, was implicated at all.
The raids came just before the October 25 deadline for the re-registration of all religious communities across Kazakhstan under the highly restrictive amendments to the Religion Law, which came into force last year. The re-registration of these two churches will not be considered until their names are cleared.
Please pray that these false allegations will be dropped and that Lazzat will remain strong in her faith. Please pray that both Grace Church and New Life Church will be re-registered. Pray that, whether registered or not, churches in Kazakhstan will remain faithful to the Lord.
Go to the Kazakhstan Country Report for more information on Kazakhstan's suffering Church.