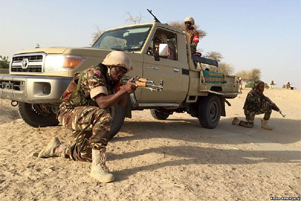 As the West African nation of Cameroon faces conflict on two fronts, Christians are finding themselves trapped in the middle.
In northern Cameroon, the government has been fighting to stop the insurgence of Boko Haram terrorists who are moving south from Nigeria. In the process, members of the notorious group were raiding and pillaging villages throughout the area, forcing many Christians to flee for their lives. Numerous reports have been heard of pastors being attacked and killed by the militant Islamic group. Issues with Boko Haram also affect other neighbouring countries, including Chad and Niger.
In the western area of the country, the government is facing a different situation, as English-speaking separatists battle the French-speaking government. Hundreds have been killed and approximately 436,000 displaced. While Christians are not being targeted in the battle with the separatists, many have found themselves in the midst of the battle. In late October, American missionary Charles Wesco was caught in the crossfire and fatally shot. Other Christian leaders have also died.
Pray for the safety of Christians in both of these regions. Ask the Lord to bring peace between the warring factions, and within the hearts and minds of believers. May the governments throughout West Africa be successful in stopping the spread of Boko Haram terrorism. Additionally, remember the captives being held hostage by the militant group, including the Nigerian schoolgirls who were kidnapped in 2014, as many are still in need of rescue.