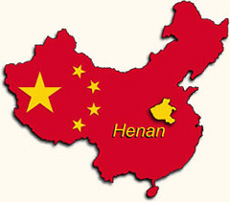 On April 30, a house church communion service in Xinye city, Henan province was raided by officials, according to a May 4 report from ChinaAid. Eighteen Christians were taken to a local Public Security Bureau office where they were each forced to pay a fine of 1,000 yuan (approximately $170 CAD). Sixteen of the believers, including 10 pastors from Hubei province, remained in detention at last report.
Pray that the detained believers will be released. Pray that God will open doors of opportunity for Christians in China to share the gospel, even in times of suffering (Colossians 4:2-3).
Learn more about those suffering for Christ's sake in China.