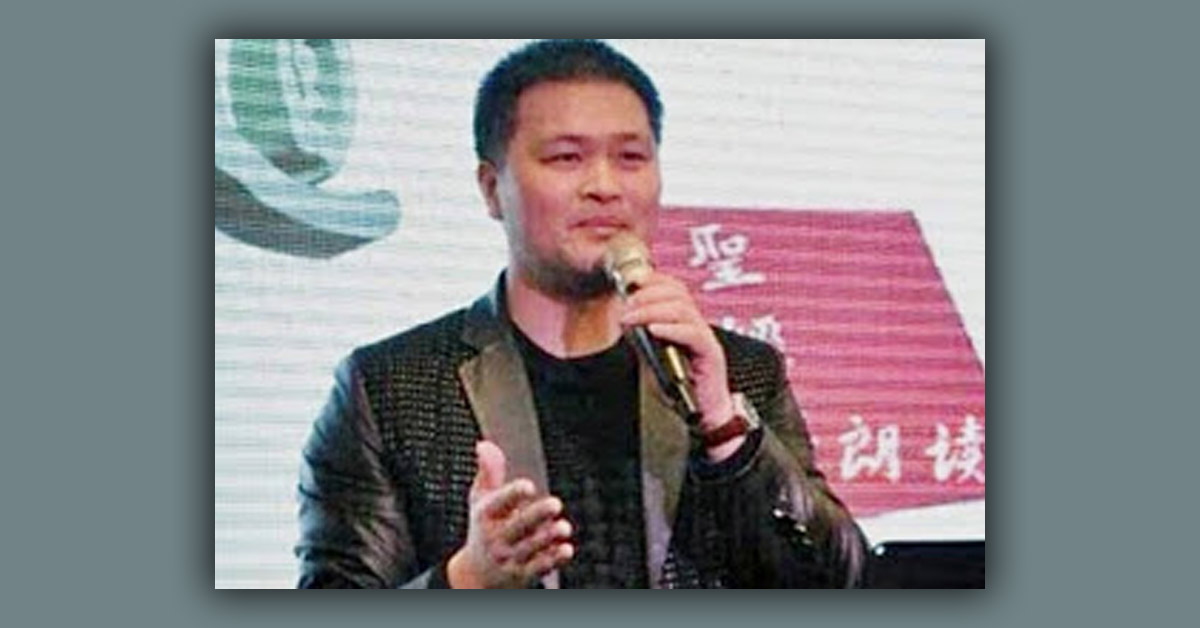 Geng Xiaonan, a well-known Chinese businesswoman who was charged with "illegal business practices," has been sentenced to three years in prison. Geng and her husband Qin Zhen were founders of an independent publishing house and have also worked in television and film. As previously reported in October 2020 (see more here), Geng had publicly expressed her concerns over the injustices and abuses committed by the Chinese Communist Party.
In an attempt to lessen the punishment of her husband and staff, Geng has assumed all responsibility and pled guilty. She requested of the court, "I would really appreciate it if the court would be lenient on them and target all of the sentencing burden on me alone." Supporters were prevented from attending the hearing.
Huang Yizi is a Wenzhou pastor who twice before has been imprisoned, including a five-month term in which he was subjected to torture in a "black jail" (see this report). Huang has recently requested prayer because of ongoing persecution, stating that he is continually being monitored and randomly summoned or forcibly taken in for interrogation. He is uncertain when he may be imprisoned again for the third time.
Despite the intensifying harassment and uncertainty, Pastor Huang has continued to preach online. However, government Internet monitors have recently shut down his livestream sermons.
Prayerfully lift up Geng and the many other Christians facing imprisonment for refusing to submit to the mounting pressures being forced on them by the dictates of the Chinese Communist Party. Pray for the protection of these believers, and all those affiliated with various ministries in China. As for Christians enduring surveillance and harassment, such as Pastor Huang, pray that they will draw even nearer to the Lord by seeking His strength, wisdom, peace and hopeful release from oppression. Also remember the concerned families of each Christian who is suffering for their faith in prison --- many of whom are unable to visit their loved ones --- asking God to continually encourage and sustain them.