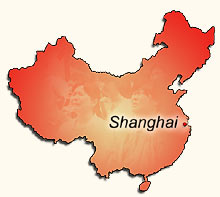 According to a November 4 report from ChinaAid, more than 30 officials from four government agencies barged into the Wanbang Missionary Church in Shanghai, China on November 2 and accused the believers of holding an illegal gathering. Leaders from each of the agencies, including the Shanghai Municipal Public Security Bureau (PSB) and the State Administration on Religious Affairs, then interrogated the senior pastor, Cui Quan. PSB officers also questioned other major church partners in the city affiliated with the Wanbang Missionary Church. After concluding that church members were meeting illegally, police officers banned the church and forbade the believers from meeting together in the future. The Wanbang Missionary Church has approximately 1,200 members and is considered one of the most influential urban house churches in the country.
Pray that these believers will be encouraged to continue to meet together despite opposition (Hebrews 10:23-25). Pray for significant and lasting advances in religious freedom in China.
Click here to find out more about suffering Chinese Christians.