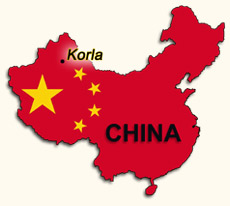 Two female house-church ministers in Xinjiang were taken into police custody on May 28 and beaten. Li Tianping and Wang Ling were detained by police in the city of Korla and taken to the Sayibage police station. They were released the next day. Sources credited prayer for the speedy release.
The detentions occurred after local police raided an outdoor praise and worship service at a square in Korla that was attended by about 100 house-church Christians. The two women were detained while leaving the square.
Praise the Lord for answered prayer! Thank Him for the faithful witness of the many Christian believers in China who continue to fellowship together in spite of the opposition they face. May He continue to grow and strengthen His church throughout China.
Find out more about the suffering of Christians in China at the China Country Report.