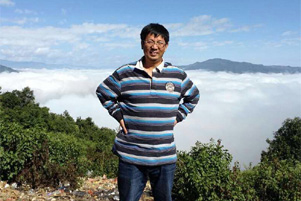 Despite continued efforts to submit an appeal, local authorities have again postponed the hearing for John Cao, who was convicted in 2017 of "organizing an illegal border crossing" between China and Myanmar, and thus sentenced to seven years in prison (see this report).
Pastor Cao, along with his co-worker Jing Ruxia, were carrying on humanitarian work with the Wa people in Myanmar when he was arrested while rafting across the border with China -- a crossing he frequently made with the knowledge of Chinese authorities.
Despite international pressure, the pastor (an American citizen) has had his appeal delayed six times. It is now scheduled to take place on May 22nd. His family has been denied any access for visitation and all letters addressed to him are being screened. The lawyers representing him have expressed concerns for his health, due to a lack of exposure to sunlight and proper healthcare.
Thank you for your continued prayers on behalf of Pastor Cao, as well as his family, especially during this ongoing ordeal. May his appeal be heard soon, resulting in a successful outcome.