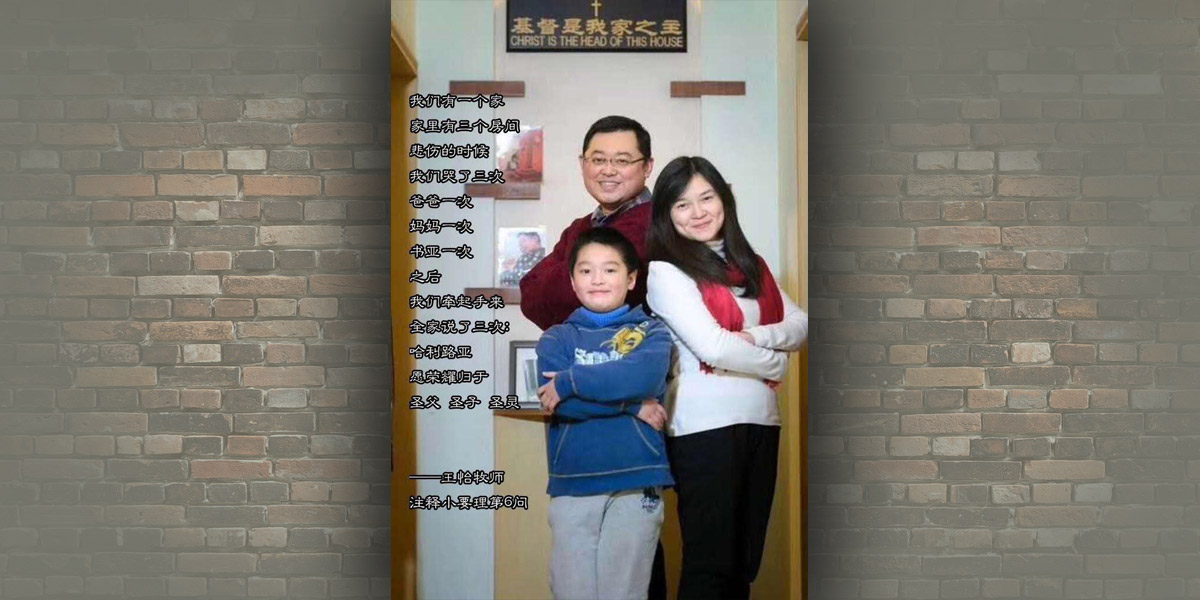 Pastor Wang Yi of the Early Rain Covenant Church is presently serving a nine-year prison sentence. He was arrested, along with his wife, in December 2018. While Pastor Wang's wife, Jiang Rong, was released on bail, the authorities have barred her from interacting with family, friends, and church members. She is being constantly monitored by security agents and essentially has no freedom of movement.
When Pastor Wang and Jiang were originally arrested, their young son, Joshua Shuya Wang, went to live with his grandparents. He has since been reunited with his mother but is also restricted from interacting with others. Each day, he is taken by a police vehicle directly to a public school where he is being indoctrinated. It is believed this government intimidation is a response to Pastor Wang's refusal to compromise his faith while in prison.
Since the church's closure, the property is now being rented out for the operation of area businesses without permission from the church. Previous reports relating to the Early Rain Covenant Church are available here.
Remember to uphold Pastor Wang as he faithfully serves his sentence, asking the Lord to keep him safe while in prison and minister to his daily practical and spiritual needs. Pray that God's protection, provision and encouragement will also sustain his wife Jiang and their young son Joshua -- granting each member of this ministering family a steadfast endurance in the midst of governmental oppression. While awaiting Pastor Wang's release, may God honour this faithful servant's unwavering testimony by using it as a means to reach fellow prisoners, guards and governing officials with the Gospel.