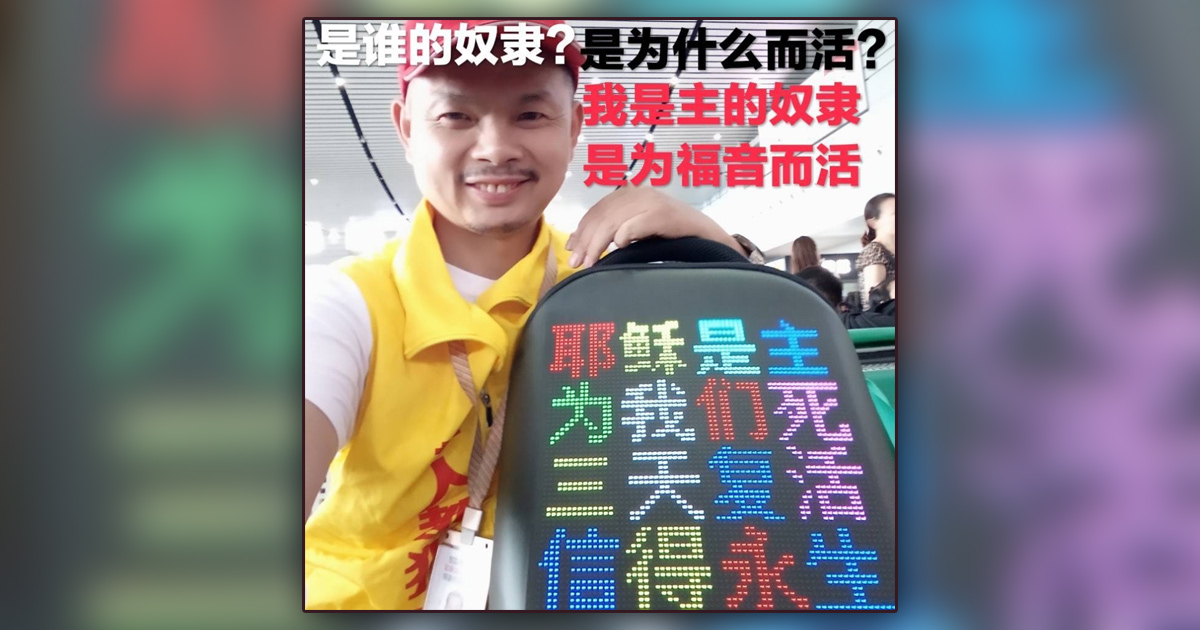 Chen Wensheng has been referred to as a "Gospel Warrior" for his unwavering passion to spread the Good News of Jesus by testifying of the fact that Christ's life-transforming power is available to all who believe. This faithful believer has been arrested multiple times by the Chinese Communist Party, but each time he returns to the streets in order to continue boldly declaring the Gospel message (read more).
On March 26th, Chen was released from custody again, this time after serving seven days in administrative detention and an additional eight days in a drug rehab centre. His time in the drug rehab facility was because of his former life as a drug addict – before he experienced God's miraculous healing and deliverance.
Upon his release, Chen stated that he was grateful for the time spent in custody, since he was able to share the Gospel during detainment. He himself came to faith after hearing the Gospel in a rehab facility. In regards to his time in detention, Chen made the following statement:
"Thank God for granting me the opportunity to preach the Gospel outside, to (also) share the Gospel in Hengyang Municipal Detention Centre while police detained me...for seven days, and then to proclaim the Gospel in Hengyang Municipal Drug Rehab Centre for eight days, right after the Detention Centre. Thank God for bringing me home safely this morning; glory to God! Dear friends, please lift up those who heard the Gospel in your prayers."
Praise God for faithful servants like Chen who courageously proclaim the Gospel message wherever they happen to be. Also, thank our Lord for the overcoming power and healing that He alone can provide to those suffering from addictions and other challenges. Pray that Chen, along with other devoted followers of Jesus, will receive wisdom, direction and help in the days to come as they continue ministering to the spiritual needs of people in China.