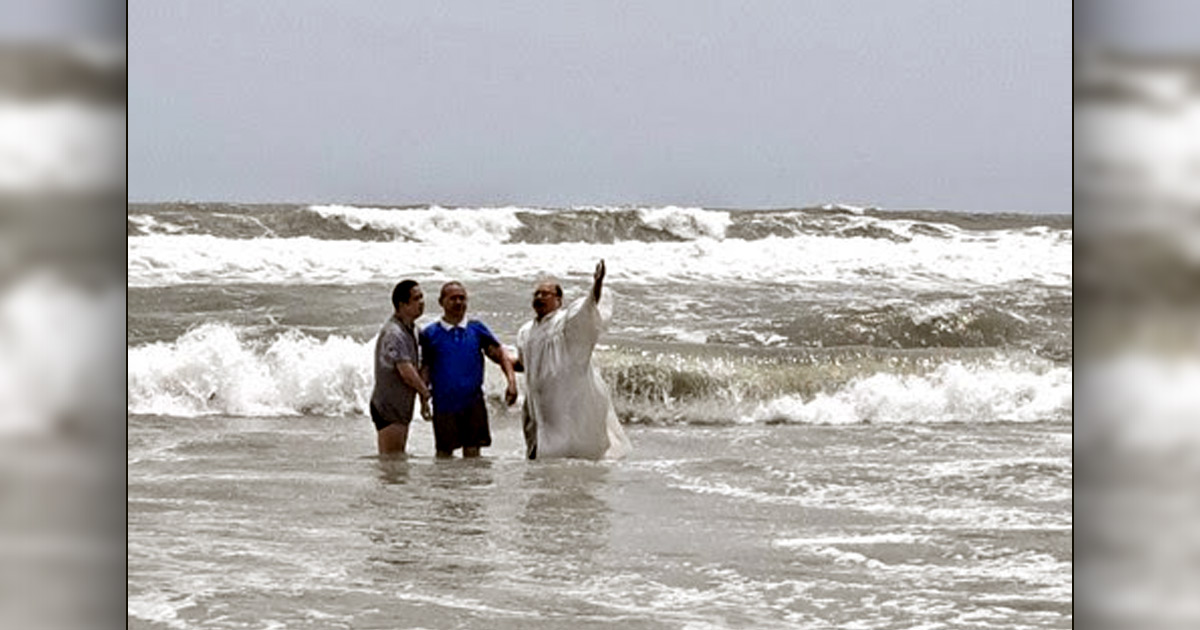 For several months, six believers at the Shenzhen Trinity Harvest Gospel Church took classes leading up to their baptism. On September 5th, 2021, the Christians – along with Pastor Mao Zhibin and other church members – drove to a beach in Huizhou to celebrate the church's anniversary. However, some of the believers were tracked by police, who closed the beach before they could gather.
To avoid a repeat of the September situation, the believers drove for two hours on April 16th to a remote beach in a different city where they could perform the baptismal service. While the celebration was thankfully uninterrupted by the authorities, shortly afterwards someone posted pictures and videos of the event to WeChat. Within 30 minutes, Pastor Mao received a phone call at the restaurant where he and the church members were having lunch, asking him to verify his identity. Several minutes later, police arrived at the restaurant. Under the guise of COVID-19 restrictions, the authorities checked the Christians' identifications and even conducted a facial recognition scan. The pastor was surprised that an officer already had access to the baptismal videos on his cell phone.
The Shenzhen Trinity Harvest Gospel Church is a relatively young church that has attracted the attention of governing authorities over the past five years since its inception. They have been the victims of numerous police raids and arrests during the past year.
When speaking about the recent baptismal service, Pastor Mao expressed his surprise at how quickly the authorities found the photos and took action. "It was truly impressive," he remarked. "However, God is still in control. We just need to trust Him and follow Him." For further information on the challenges facing China's Christians, go to our country report.
Praise God that there were no arrests nor further actions taken against Pastor Mao and the church members who attended the baptismal service. Pray that these followers of Jesus will continue to be emboldened by the Holy Spirit so they can further spread the Gospel, despite opposition from Chinese authorities. May the newly baptized believers be strengthened in their faith and encouraged to "grow in the grace and knowledge of our Lord and Saviour Jesus Christ" (2 Peter 3:18 ESV).