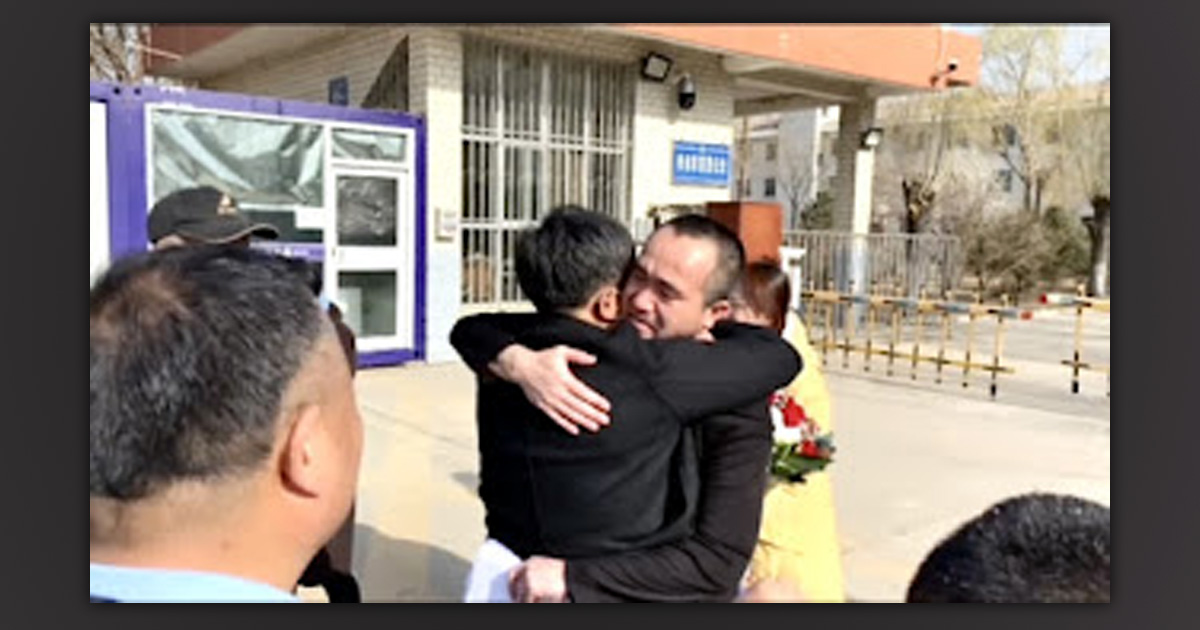 On March 19th, authorities released Pastor Geng Zejun after he served 15 months in prison. His wife and son, along with several others – both Christians and non-Christians – brought flowers to the detention centre to joyfully celebrate his release. A video of the reunion can be viewed on YouTube.
Pastor Geng was sentenced in August 2022 for "organizing illegal gatherings" because the Church of the Rock, where he served as pastor, refused to join the government-controlled Three-Self Patriotic Movement. While imprisoned, he found opportunities to continue ministering to the needs of those around him. Respectfully referred to as "Pastor Geng," people in the prison frequently came to him for advice. Even the prison guards treated him with respect. To learn more about his case, go to this page.
Upon the pastor's release, his wife Hao Ying posted a message of thanks on social media. "Thank you all for your constant care and concern," she wrote. "May God remember you and keep you. Please continue to pray for God's blessing on each other."
Please join us in celebrating the release of this faithful Christian leader. Praise God that Pastor Geng was able to minister to inmates and prison guards during his incarceration. Pray that, in the days to come, he would receive many more opportunities to reach people with the "Good News" of the Gospel. As he now readjusts to life outside of prison, may Pastor Geng and his reunited family experience a meaningful time of recovery, peace and joy.