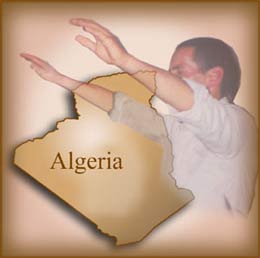 An Algerian security forces team is examining a new anti-missionary program prepared by Muslim clerics which is to be submitted to President Abdelaziz Bouteflika, according to a January 15 report from the Algerian newspaper "El-Khabar." The program encourages citizens to report missionary activity and outlines efforts to raise funds that can be used to dissuade local people who consider converting to Christianity. It also includes counterpropaganda to point out the "contradictions and heresy" in Christianity and Judaism.
Pray for protection for Christians ministering in Algeria. Pray that they will maintain the attitude of Christ and entrust themselves to Him (I Peter 5:1-4). Pray for the continued spread of the Gospel throughout Algeria, despite those who oppose its message.
For more information on persecution in Algeria, click here.