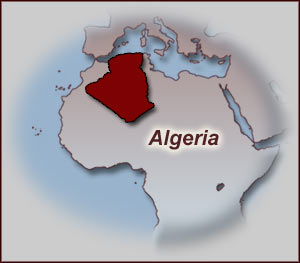 Last week, Christian leaders in Algeria requested prayer following several recent incidents that threaten the religious rights of Algerian Christians (
click here
for more details). One of these incidents was the case of three believers accused of insulting Islam. A written sentence for this case was expected on February 12. According to a February 14 report from Middle East Concern, however, the sentence was not issued. Local believers have not heard when the verdict is expected.
In another incident causing concern for Christian ministry in the country, on January 30 the tribunal of Oran city sentenced a priest to one year in prison for leading a prayer service in a private home in late December. Father Wallez was accused by Algerian authorities of conducting religious ceremonies among Cameroonian migrants in a place not designated for such purposes. He was the first victim convicted of violating a legislation approved in March 2006 regarding the exercise of the practices of non-Muslim worship in Algeria. The tribunal issued the sentence and subsequently commuted it to parole.
For more information on the persecution of Christians in Algeria, visit the Algeria Country Report.