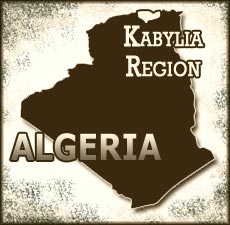 Four Christians were recently given suspended prison sentences for opening a place of worship in the eastern region of Kabylia, Algeria, without a proper license issued by authorities. The Christians -- a Protestant clergyman and three of his parishioners -- were convicted on the basis of a controversial 2006 law that requires that anyone who wants to set up a place of worship, whether Muslim or non-Muslim, must obtain a permit indicating the name of the place of worship as well as that of the pastor. Some believe this law violates Algeria's constitution, and this is first time it has been enforced in the nation.
Three of the men -- Abdenour Raid, Nacer Mokrani and Idir Haoudj -- received two-month prison sentences. The fourth man, Pastor Mahmoud Yahou, was sentenced to three months in jail and fined almost $3,600 CAN for illegally sheltering a foreigner.
Pray for endurance of faith for these four believers as they face opposition. Pray that they will look to God, knowing that their lives and ministries are in His hands. Pray that the ministry of churches in Algeria will continue and that the gospel will be preached throughout the nation.
Please visit the Algeria Country Report for more information on the plight of believers in Algeria.