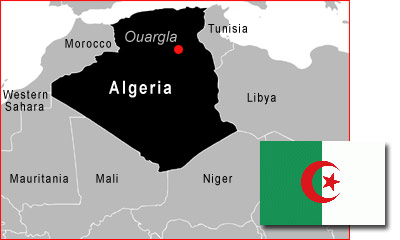 The Protestant Church of Ouargla in eastern Algeria was vandalized by an unknown number of armed men on the evening of February 1. After the assailants broke through the gate, they ransacked the church building. "We heard noises on the terrace, but we could not get out because the threat was real. They could kill us," said Pastor Mourad, who was inside the building with his wife and children.
The Church of Ouargla is the only church in the region and has been recognized by the government since its establishment in 1958. Pastor Mourad has been repeatedly threatened and attacked since being ordained as pastor in 2007. In the summer of 2009, his wife was beaten and seriously injured by a group of unknown men. Then, in late 2011, rubbish was thrown over the compound walls while an angry mob shouted death threats at Pastor Mourad.
Pray the Lord will protect Pastor Mourad, his family and church members. Pray the believers will take heart and place their hope in Him. Ask the Lord to grow the Church in Algeria, in number and in faithfulness.
Go to the Algeria Country Report for more on the trials believers face in Algeria.