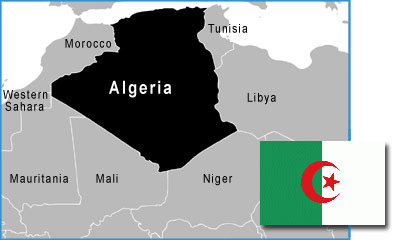 An Algerian Christian sentenced to five years in prison for "shaking the faith" of Muslims after sharing his faith is awaiting a decision on his appeal. The believer, "Kadar," who regularly shares his faith with Muslims in the city of Oran, was discussing his belief in Christ with a man at an outdoor food court last May when the man became angry and accused Kadar of insulting Muhammad. Police arrested Kadar and found a large amount of Christian materials in his apartment.
After Kadar was convicted, the judge gave him the maximum sentence of five years in prison even though the prosecutor had recommended a lesser sentence. Kadar is now out on bail awaiting the decision. There are four other legal cases against Christians in Algeria being monitored by VOM.
Please pray that the Lord will give believers undergoing persecution peace and strength, and even more opportunities to share the gospel. Ask the Lord to grant Kadar His peace during this time. Pray that the Church will continue to grow in Algeria.
To read more about trials facing Algerian Christians, go to the Algeria Country Report.