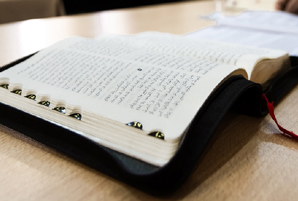 A church in Algeria's northwestern town of Aïn Turk (located about 15 kilometres from Oran city) has been forcibly closed by local authorities. The church, affiliated with the Protestant Church of Algeria (also referred to as EPA, its French acronym), was sealed off by police on November 9th.
Authorities in Oran claimed that the church had been used to "illegally print Gospels and publications intended for evangelism." The police notification also indicated that the church didn't have state approval. The president of the EPA churches, Rev. Mahmoud Haddad, denied any wrongdoing, stating that the justifications for closing the church were "unfounded."
In May of this year, the human rights situation in Algeria was debated by the Human Rights Council in Geneva. The session, which was attended by the president of the EPA, raised hopes among the Christian community for expected positive change.
According to Algeria's new Constitution, which passed in February 2016, freedom of religious worship was to be established. Article 42 states that freedom of religious worship is guaranteed in compliance with the law. However, in practice, a number of churches were ordered to cease all religious activities on the grounds that they were in breach of a 2006 law which regulates non-Muslim worship.
Additionally, EPA's international partners, who were planning to visit churches in Algeria, have had their visa applications denied. To learn more about persecution in Algeria, visit our country report.
Despite the forceful closure of the church by local authorities, pray that this congregation of believers will not succumb to fear or intimidation. Instead, may they be further compelled to share the truth of God's Word and His message of love with others of their community. May the Lord grant them wisdom, also serving as their Advocate, throughout the legislative process. While these believers' basic human rights are presently under threat, may God reign supremely in this situation and on behalf of all believers in Algeria, so they can persevere in their faith and continue to worship Him freely.