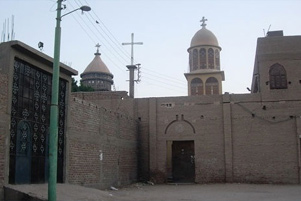 Abdo Adel Bebawy, 43, has been sentenced to three years in prison for "insulting Islam" following a Facebook post which led to riots in July (see this report). At the time of his original post, friends explained that Abdo was not very literate and did not fully understand what he had posted.
While the sentence is for three years, many in the community believe the harsh ruling is to prevent more mob violence. A lawyer familiar with the case anticipates that the sentence may be overturned or reduced on appeal. This appeal is expected to be heard in late December.
Remember Abdo in your prayers as he now faces this sentence. Pray that the appeal will be successful. May the courts and leaders of the country seek to provide safety and equality for all citizens, regardless of their religion.