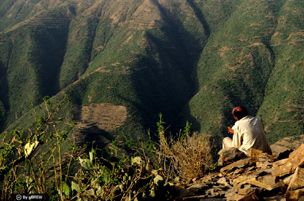 In a surprising move, 35 prisoners of faith were released on bail from the Mai-Sirwa prison on July 17th and 18th, after serving more than four years. The 11 women and 24 men, all members of unregistered Christian churches, were mostly young people not in leadership positions. Although all of them had signed a statement four and a half years ago, promising to no longer attend meetings at unregistered churches, officials continued to hold them in detention without cause.
It is unknown why they were released at this point. Greg Musselman, Minister at Large for The Voice of the Martyrs Canada, speculates that it could have something to do with Eritrea's move to rebuild its relationship with Ethiopia. "Regardless of the motivation, it's a good thing," he explains. "We pray that many more followers of Jesus will soon be released from prison and reunited with their families."
Hundreds of Christians remain imprisoned in Eritrea for their faith; some for as long as 20 years. Prison conditions in Eritrea are often horrendous, leading to permanent disability or death for those being held. For more information, visit the Eritrea Country Report.
Praise God for the release of these 35 prisoners! May they have the strength to continue standing firm in their faith, despite governmental opposition. Remember the many other believers who are still suffering in Eritrean prisons, praying that they will know the presence of God in a tangible way -- experiencing true freedom in Christ deep within their hearts -- while awaiting release from imprisonment.