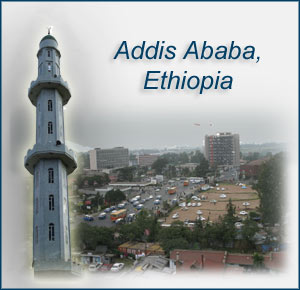 On July 16, five Somali Muslim men assaulted and seriously injured a Christian man in Addis Ababa, Ethiopia for reading a book critical of the Prophet Muhammad. Mike Abdul Falahow, a Christian convert from Islam, was reading "The Great Deception: How Muhammad Tried to Win Christians for Islam" when two Somali Muslims demanded that he hand over the book, saying that it was offensive and attacked the honour of the Prophet Muhammad. Mike refused to surrender the book and argued that they were living in Ethiopia and not in Somalia, and therefore had religious freedom. One of the Muslim men then attempted to seize the book from Mike's grasp. When he failed to grab it, he proceeded to punch and kick him. Four other Muslim men joined in the violence, beating Mike mercilessly. He suffered injuries that included a broken leg and cuts to his face. At last report, he was recovering in a safe house provided by the Somali Christian community in Addis Ababa. A Somali church leader described the attack as "a brutal attempt to subdue the growing Somali Christian community in Addis Ababa." (Source: International Christian Concern)
Ask God to equip Mike by His Holy Spirit to remain strong in his faith and maintain a bold witness. Pray that he and other Christians in this community will continue to give themselves fully to the work of the Lord (1 Corinthians 15:50-58). Pray for an end to violence against Christians in Ethiopia.
To learn more about the ongoing opposition of believers in Ethiopia, go to the Ethiopia Country Report.