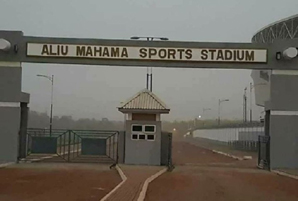 At least four churches have been banned from holding services at the Aliu Mahama Stadium in the northern city of Tamale. Stadium authorities have refused to renew their licences to operate, while allowing numerous other religious and political organizations to continue.
In mid-February, the four churches, comprising of more than 700 congregants, were given ten days' notice to evict. Even before that time was up, the electrical power supply was disconnected from areas being used by the churches.
Leaders of the affected churches claim that the action was taken shortly after the stadium was renamed after Ghana's first Muslim vice-president. They believe the newly implemented ban was a direct attack against the country's Christian citizens.
More than 70 percent of Ghana's inhabitants claim to follow Christianity, and the country is generally seen as a model of stability in the midst of the turmoil experienced by surrounding countries. Muslims and Christians have normally resided together peacefully within the same communities.
However, there has been a recent upsurge of Islamic proselytism in the northern areas, particularly aimed at youth. Religious tensions have also been increasing due to a growing intolerance towards Christianity in these Muslim-majority areas. To learn more about Ghana, visit our country report.
Intercede for the believers of these publicly banned churches in prayer, as they seek justice and endeavour to continue meeting together despite this setback. Pray that Ghana's political authorities will be fair to all the country's citizens, ensuring that no favouritism is shown. May the churches of this nation continue reaching out to those around them with the saving message of Christ's love for all people.