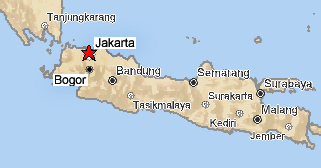 Several churches in Indonesia have faced threats or attacks from mobs, forcing some to close. According to VOM sources in Indonesia, a mob forced three churches to close in Bogor City on August 23, claiming that the churches did not have permission to operate.
On the evening of August 29, a mob attacked the Christ Assembly Church's Ministry Post in Bekasi City, West Java. The gate of the church, windows and tiles were destroyed. Twenty people have since been arrested, including a prominent leader in the community.
In Rancaekek Subdistrict, Bandung City, church leaders were gathered together on August 19 and informed that houses used for church meetings must close, effective September 6.
Pray for the leadership of these churches, as they guide their people in facing this opposition. Pray for strength to endure and wisdom in dealing with government and community leaders.
For more information on the challenges facing the Church in Indonesia, click here.