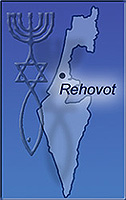 A group of Messianic Jews handing out evangelistic pamphlets in the city of Rehovot, Israel were attacked on May 13 by ultra-Orthodox Jews, according to Ynetnews. Some onlookers also joined in the violence and screamed and cursed at the believers. The pamphlets were torn into pieces and thrown into the garbage.
Many who attack Messianic evangelists falsely claim that missionary activity is illegal in Israel. In reality, there is no law in the country against sharing one's faith with consenting adults. It is only illegal to offer monetary compensation for accepting a new faith or to proselytize to minors.
Pray for the continued witness of Israeli believers in an environment of opposition (Ephesians 6:19-20). Pray for the peace of Christ to rule over this troubled nation.
Learn more about how believers suffer in Israel.