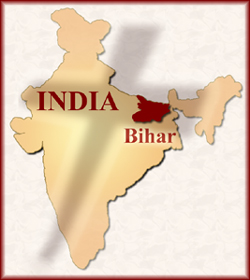 On March 8, the Prarthana Bhawan church in Rothas district, Bihar state, India was attacked by a 25-year-old man who threw a bomb through the window, according to a March 10 report from Compass Direct. As church members fled, the assailant, Rajesh Kumar Singh, entered the building and shot Pastor Vinad Kumar (35). Singh was apprehended by church members before he could inflict more harm. In a statement given to authorities, Singh revealed that he had intended to kill Pastor Kumar in an effort to stop conversions to Christianity in the area and had planned to take his own life. Local Christians claim that the presence of Hindu nationalist groups has increased in the area in recent weeks and the pastor had received a threatening letter from militants demanding that he stop preaching. At last report, Pastor Kumar was hospitalized with serious injuries but was expected to make a full recovery.
Pray for healing for Pastor Kumar. Pray that Singh would understand the truth about Jesus and come to faith in Him. Pray that the bold faith of Christians in India will be a light that draws others to Jesus (Matthew 5:14-16).
For more information on the persecution of Christians in India, click here.