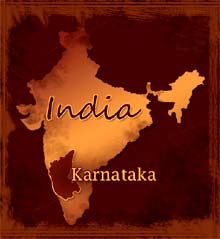 A Christian woman, Amodini, was brutally attacked on July 6 for sharing her faith in Karnataka, India. Amodini (40) is a member of a church where a Gospel for Asia-supported missionary serves as pastor. She was at her home when a group of 15 men arrived and began accusing her of forcing people to convert to Christianity. They then grabbed and began to beat her. Witnesses of the horrific scene said, "Amodini's clothes were removed in public and she was attacked with knives." At last report, she was hospitalized and in critical condition. Police have arrested 14 of the accused attackers. (Source: Assist News Service)
The believers in the area ask for prayers for Amodini, that the Lord would heal her wounds. They also ask that the peace of God will keep her firm in her faith. Pray also for the men who so cruelly attacked her. Pray that they will repent and turn to Christ. Pray that believers in India will continue to be bold in sharing the Gospel amid violent opposition.
Click here to find out more about persecution in India.