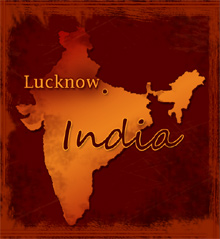 A team of students from a Bible college in Lucknow of Uttar Pradesh have been attacked and detained by the police for their alleged conversion activities.
The police first beat up the four students belonging to Compassion for India Ministry late in the evening of July 24. The students had been engaged in serving the poor and underprivileged in and around Lucknow. The police team forced the students' pastor to visit them at the police station. The police accused them of participating in conversion activities. The pastor and his team were questioned about their work in detail. The police also extracted money from the pastor before releasing the students from custody. (Source: All Indian Christian Council)
Thank the Lord for the many faithful Christian workers and evangelists in India. Pray these students will be spurred on to continue the good work the Lord has prepared in advance for them. Pray the police will be moved by the witness of these Christians.
For more information about persecution in India, go to the India Country Report.